Clover Rollover, launched by Playtech back in January 2008, is one of the most recognised and popular slot games in the UK Bingo segment. Thanks to its progressive Jackpots and ease of play, it instantly became one of the most popular slots across Playtech Bingo. Now Eyecon have created the sequel to this popular game.
Clover Rollover 2 stays true to the original player experience. The graphics have been updated with the vibrancy Eyecon games are know for, whilst keeping all the key elements of this beloved game. Fans of the original Clover Rollover will be pleased to see all the familiar symbols such as the four-leaf clover, pot of gold and bar maid which have all been carefully redesigned and animated.
One key element that differentiates Clover Rollover 2 from the original is the addition of Eyecon's 3 tier jackpot system.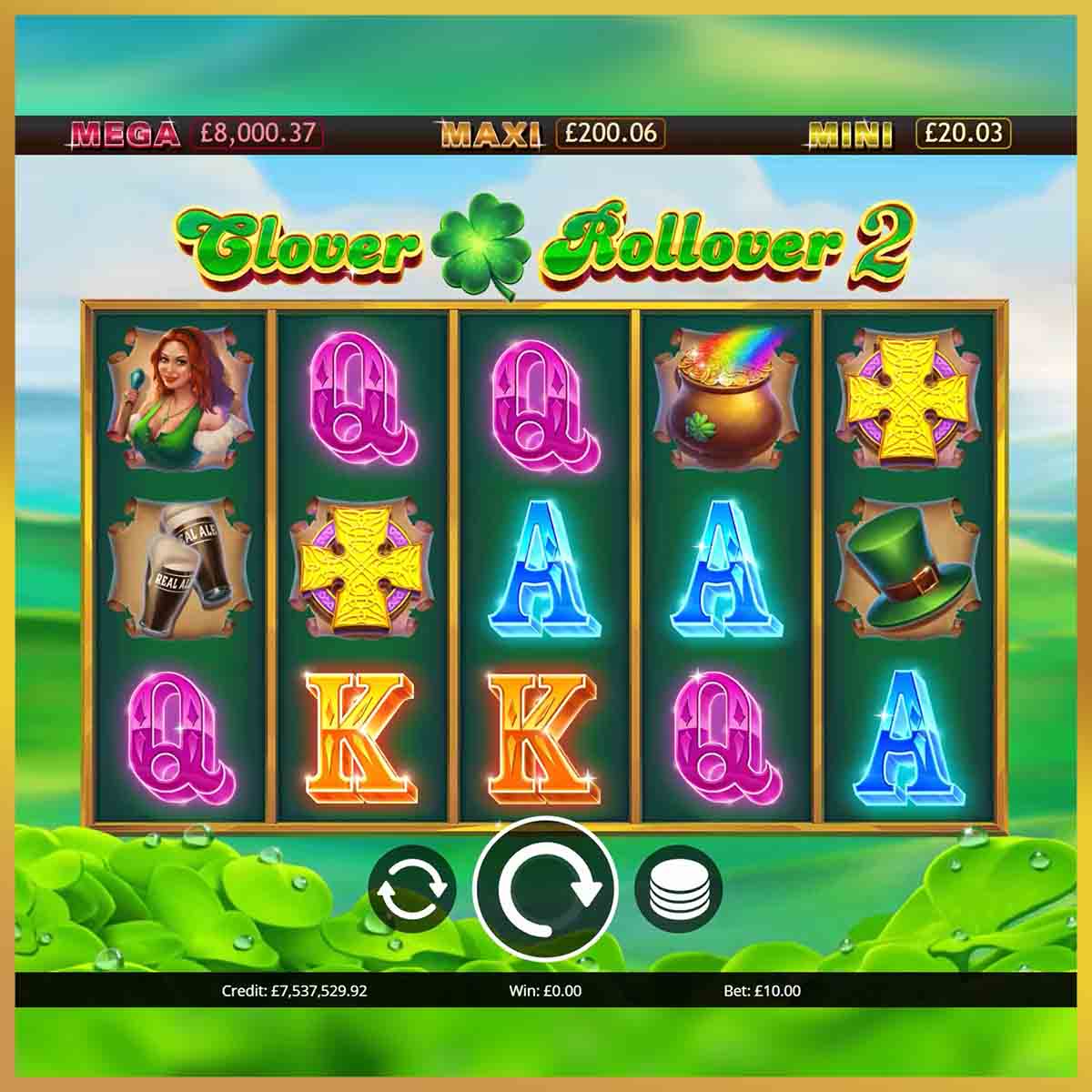 3 Level Eyecon Jackpot
Clover Rollover 2 features a Mega, Maxi and Mini jackpot which all build up and drop at various frequencies, allowing for more frequent jackpot winners, whilst still providing a potentially large win for some lucky players. This flexible jackpot system creates an engaging and rewarding player experience by creating even more jackpot winners.
Play Demo